Dave DeCamella
Tampa Business Broker
Regional Director, Tampa
Dave DeCamella is the Transworld Business Advisors Regional Sales Director for the Tampa area.  He is a top business broker with almost a decade of award-winning brokerage experience.  He adapts a philosophy of mutual respect, integrity and professionalism to every transaction.  A highly qualified business broker, Dave helps his clients capture the American dream of owning their own fate, and buying a business .  He then helps them transition to a new chapter, with top notch exit strategy and a win-win deal when it is time to sell a business.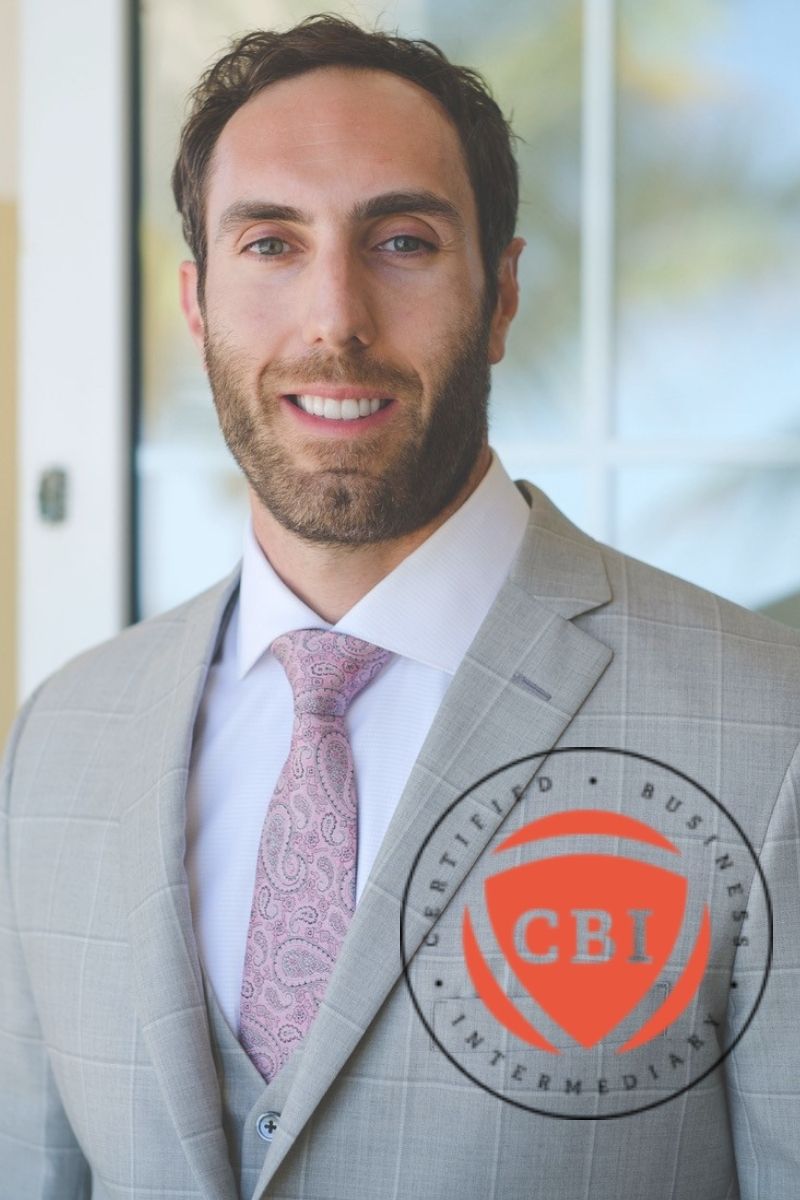 Dave is a Certified Business Intermediary which is both and prestigious and exclusive designation for members of the Internation Business Brokers Association (IBBA) 
It is awarded to intermediaries who have proven professional excellence through extensive (verified) education plus faultless dedication to our industry.
My Results
Refining the Art of the Deal
Over the past 11 years, I personally have sold businesses in a wide variety of industries, including Distribution, Manufacturing, Physical Therapy, Dental, Fitness Centers, Various Restaurants/Cafe's, Property Management, Insurance, Construction, Automotive, Hair Salons/Day Spas, Vending, Pizzerias, Bakeries, Embroidery/Screen Printing, Night Clubs/Bars, Pest Control,  Art Studio, Video Games, Janitorial/Cleaning, Commercial Properties, Various Business Service related businesses, Pet Grooming, Sign businesses, Yogurt/Ice Cream/Candy, Alteration, Retail, Yoga, etc.
Following is a short list of some of the clients I've sold within the past 90 days:
HVAC business for $1.375 million
3 Industrial buildings/commercial RE for $1.425 million
Chain of Retail businesses for $1.1 million
Sub Shop/Deli for $540,000
Other interesting deals include:
Fitness Center $251,000
 Italian Restaurant $275,000
Insurance business for $250,000
Beer/Wine Bar for $150,000
Pizzeria for $195,000
Restaurant/Bar for $125,000
Recent Awards
Dave worked hard in 2020 to make the most of a dire and uncertain time.  He won both the Transworld President's Cup and the Most Number of Closed Transactions awards.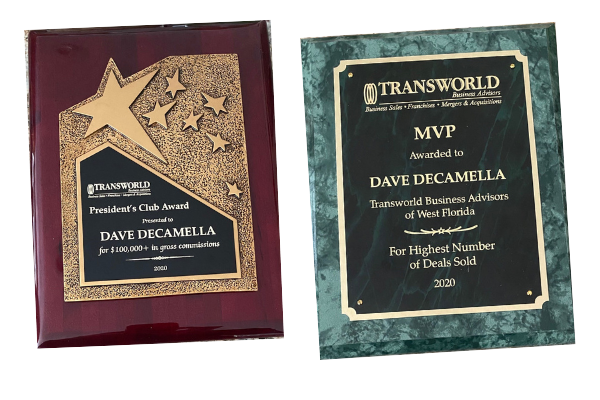 From Residential Real Estate Sales to Comercial Real Estate and Business Brokerage
Between closings, advice, valuations and deal management, Dave leaves a trail of happy clients.
Presidents Club Member  and Million Dollar Club Member every year since 2013
A gator to the core, I graduated with a degree in business from the University of Florida in Gainesville.  Upon graduation, I moved back to Tampa and worked for a national home builder, then another and finally, Lennar.   During that time, I closed over $80.3 million in residential real estate sales.
Residential real estate is a great world to learn how the combination of many details and high emotion can derail a deal.  And while the homes are fun, and the process rewarding, it was not using my primary passion for business, nor the degree I earned.  Becoming a business broker takes the transactional excitement of selling and buying real estate into the business realm of selling and buying a business.
I have always been intrigued with Real Estate and businesses as a kid.  My family owned businesses (home health care, dance studios, etc) when I was young and also had friends that invested in RE.  I am investing in RE now, too.
The skills you use in real estate are deployed similarly in business brokerage –
Active listening,
Followup,
Negotation,
Finding something that fits buyers'/sellers' criteria,
Meticulous management of the details
Add to that a keen business acumen and market analysis and you have the business broker definition.
"Dave assisted me throughout the entire process of purchasing my first business. He's very knowledgeable, experienced, and responds to all email and phone calls.  To this day, he stays in contact and visits the location to see how everything is going.
Would highly recommend using his services."
"I recently completed the successful sale of a three building, industrial investment complex with Dave Decamella of Transworld Business Advisors. Dave's communication skills and attention to detail were instrumental in closing the transaction. We look forward to working with Dave again in the future."
"Dave DeCamella is professional and knowledgeable with exemplary customer care! His attention to detail and meticulous due diligence is top notch!"
"Great service and attention to detail. I highly recommend this company."
"Dave is extremely committed to taking care of his clients. He provides exceptional and professional service"