Sell a Business in Tampa
Should I sell my business?  Is it even sell-able?
Selling a business can seem like a complicated process; and when done correctly, it is complicated. But it does not have to be done by you alone, and without professional analysis, targeted marketing, clear communication and minimal interruption to your daily life. Please note, that I do not charge to valuate a business.  It is something I do as part of my professional and comprehensive business analysis that I undertake in preparation of listing your business for sell.
My goal is to get my sellers the highest and best possible price for their business while taking up the least amount of time from you and your company. After 9+ years, I have the experience and network of qualified buyers to help your business sale go as smoothly as possible.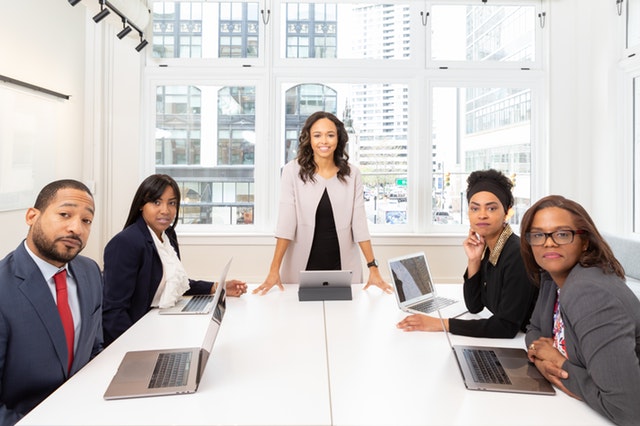 Here are the steps I perform in the typical onboarding a business for sale:
Comprehensive Business Analysis
For me to be able to know how to sell your business, I must first analyze your operation, finances, market potential and trends. This allows me to generate a business profile that represents your company in the most attractive way possible.
I take into account a number of factors based on solid facts, current market conditions, projected growth, sales potential and the sale of similar businesses within your industry before I determine a suitable price to sell your company. The Transworld team of experts review my recommendation and apply further time proven valuation techniques to ensure that your price is appropriate for the current market condition.
Confidentially Network The Sale
Confidentiality is key to the sale of a business. With Transworld Business Advisors, you have literally thousands of industry professionals selling your company, yet your confidentiality is always respected.
Confidentially Advertise Your Company To Buyers
Our comprehensive marketing program caters for confidentiality while giving your company the exposure it needs. We place your listing on various industry databases, internet sites and publications, all of which are constantly updated.
Control The Information Flow
Buyers are pre-qualified and required to execute a confidentiality agreement before receiving any sensitive information concerning the sale and we organize all necessary documentation and release information only as needed.
Create Competition For Your Company
Transworld Business Advisors have a network of qualified buyers, creating competition for your business. We also approach and continue to track potential buyers without weakening your position.
Negotiate For You To Achieve The Best Price
All our business brokers are trained in the art of negotiation. We have the expertise to establish sound and resourceful negotiating techniques on your behalf. Our goal is for you to achieve the best price and terms.
Provide Exceptional Support To You Through The Due Diligence
Finding a buyer is only half the job. The other half is getting that buyer to the closing table and that means dealing with the accountants, lawyers, banks, landlords, and other third parties to ensure the success of the transaction. We guide you every step of the way!
How Long Will It Take To Sell My Company?
There is a great deal of variation in the time frame, but, if we had to pick an average time, eight to nine months may be close. While this may sound like a long time, all of the facets of selling a company, including listing the business, finding buyers, interviewing buyers, writing contracts, due diligence and finally the closing process are all time consuming.
How Can I Prevent My Employees, My Customers And My Vendors From Knowing I'm Considering Selling?
Confidentiality is the most critical issue for a business broker. Virtually every business seller doesn't want his employees, customers or vendors to know that his business is for sale. Transworld's brokers and Tampa business broker, Dave DeCamella, in particular,  is very cognizant of this fact and in every step that we take we emphasize confidentiality.
I Have A Long Term Lease With My Landlord. Am I Going To Be Able To Transfer That?
Transfer of the lease is crucial to the success of the transaction. It will be almost impossible to consummate a deal unless the lease can be transferred. Leases will have a clause that defines the landlord's rights regarding transfer. Frequently the seller will be required to remain as a guarantor of the lease and often there may be a charge by the landlord for the transfer.
I've Taken A Good Bit Of Cash Out Of My Company And Not Recorded It, In Valuing My Business Do I Get Credit For That?
This is a difficult one, it is very, very difficult to prove to a prospective buyer that you have earned income that has not been reported. The only suggestion here is if you are not reporting income stop right now and maintain accurate records including all income. There are some businesses that do sell in spite of this fact.
What's Selling My Business Going To Cost Me?
Tampa Business Brokers with Transworld have no upfront fees. We will analyze your company and go through the entire process with no cost to you. Your only obligation is when we find a buyer for your business. We traditionally receive our payment at closing
How Do I Determine What My Business Is Worth?
The analysis of your business' value or worth is another crucial function of the business intermediary. "The Market" makes the final determination of value. At Transworld, we have tremendous experience in valuing almost any business. Our estimates of value are not "certified business valuations" although we can provide this service for a fee. However, our experience and volume of comparable businesses allows us to give the business owner a very good estimate of value.
I Own The Property Where My Company Is Located, Do I Have To Sell That As Well?
This can be handled in many ways. Often the property is sold as a separate listing. However, the company owner will frequently retain the property, obtain a long-term lease and earn an ongoing cash flow stream. Also, the property can aid a buyer's ability to finance the business.
I Keep A Lot Of Cash, Inventory, And Receivables In My Business, What Generally Happens To Those Items?
Most small businesses are sold with the seller retaining cash and accounts receivable. A working level of inventory is generally granted to the new owner.
I Owe A Lot Of Money For Various Things That My Company Acquired Over The Years. What Happens To That Debt?
Most often, the company is sold free of all debt. This means that the former owner will be responsible for accounts payable as well as all long-term debt.
What Records Are You Going To Need From Me To Help Sell My Business?
The lack of good business records is the single most common reason for a business sales deal to fall apart. We can't emphasize enough the importance of maintaining good books and records before selling. This includes accurate financial statements, cash register receipts or whatever records are necessary to prove income and expenses. Of course, current tax returns are a must. However, we are used to selling businesses that may have less than adequate records.
What Are The Most Important Things That I Can Do To Get My Business Ready To Sell?
We have a list of the ten most important things that you can do to improve your business before selling, and you can review them on this page here – 
How Far In Advance Should I Start Planning My Exit Strategy?
Today, no later. Even if you think you are not ready to sell your company right now you can't start preparing too early. One of our experienced agents will be more than happy to meet with you to help you to start thinking about your exit strategy.
Do I Need An Attorney And An Accountant To Sell A Company?
Buying or selling a company can be a complicated venture. While some companies are sold without the help of accountants and attorneys, we strongly recommend that both the buyer and seller engage professionals.
Your work is straightforward:  Continue to run your company!
In order for us to achieve the best price, your company must continue to grow. After all, that is what any potential buyer will be looking for. Your company must be a going concern. Then, we take care of the rest. Confidentiality is key when it comes to selling a business and our business brokers understand that. We discreetly promote your business without affecting your growth.
Contact Me
I respond to email, text, phone, fax with equal speed and transparency. Whatever mode of communication is best for you works for me.
400 Carillon Pkwy #110, St Petersburg, FL 33716
M-F: 8am-5pm, S-S: Closed